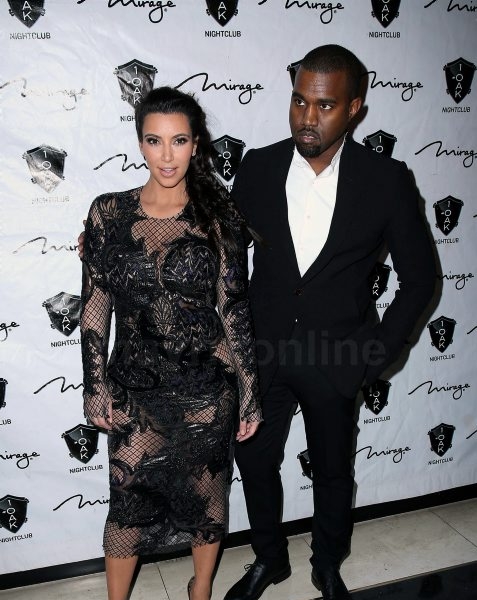 Kim and Kanye Are Engaged!
Congratulations to the happy couple!
It's reported that Kanye West has proposed to Kim Kardashian yesterday on her birthday. According to the reports, Kanye rented the entire AT&T Baseball Stadium in San Francisco, CA to propose to Kim on her 33rd birthday yesterday. The words "Pleeease Marry Meeee!!!" flashed on the field's scoreboard and an orchestra played Lana Del Rey's "Young and Beautiful" and Kanye's hit "Knock Me Down" as he presented Kim with a Lorraine Schwartz 15 carat diamond ring. After Kim said yes, fireworks exploded over the field and her family poured out of the dugouts. Kanye made an appearance earlier in the day at the Hollywood Film Awards where he presented director Steve McQueen with a special honor award before flying back to the Bay Area for the proposal immediately afterwards. Reports go on to say that he asked permission from Kris Jenner earlier in the day and after the proposal, she said it was "a match made in heaven" and added, "I'm so happy for both of my kids, Kim and Kanye." The marriage will be Kim's third and the first for Kanye. The two have been friends for seven years and went public with their relationship in April 2012. Their first child, North West was born on June 15.