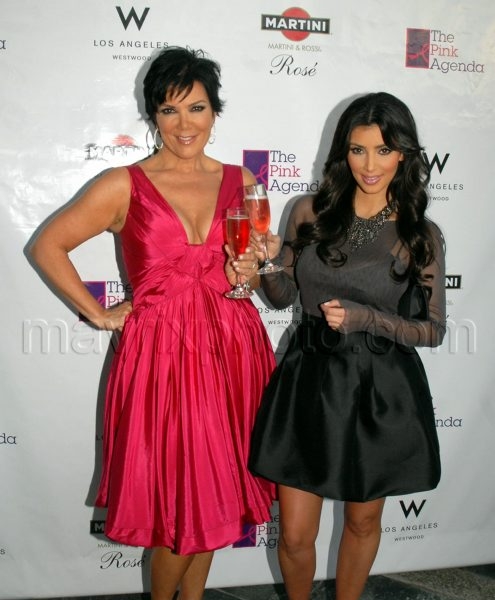 Kim Kardashian and Kris Jenner Celebrate Mother's Day Early
First and foremost, don't forget that Sunday is Mother's Day. If you want to send flowers, you need to get that shizz done today.
With that out of the way, let's talk about Kim Kardashian and Kris Jenner at The Pink Agenda Toasts Mothers Day Party, sponsored by Martini and Rossi Sparkling Rose. Don't let anyone tell you that I'm too classy to down a few glasses of pink sparkling wine champagne, because I'm not. That stuff tastes like strawberry-tinged heaven!
I once got kicked out of a casino after having a few too many glasses (on Easter, no less). That stuff makes me rowdy, especially when the lady sitting next to me keeps hitting on 18 and taking my face card.