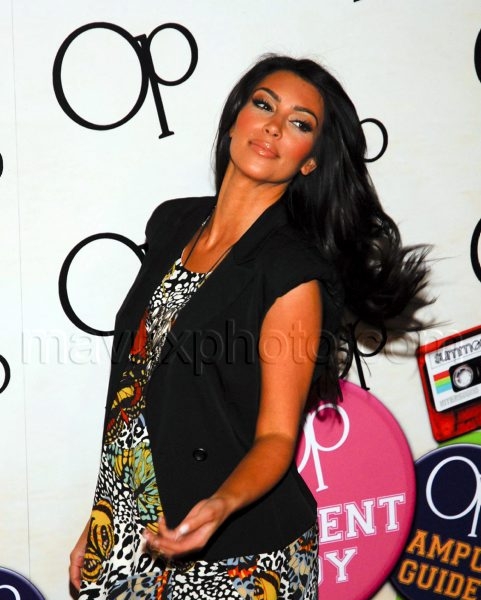 Kim Kardashian at the OPen Campus Launch
Mel's Diner in Los Angeles is one of the most famous spots in the world, and the location played host to Kim Kardashain and the new OP Campaign "OPen Campus". Nicky Hilton, Lo Bosworth, Khloe Kardashian, Brody Jenner, Sophia Bush (whose birthday it is today!), AnnaLynne McCord, Stephanie Pratt and Joel Madden were also on hand for the event.
Wonder when Kim will land her own shampoo commercial? That girl has amazing hair!