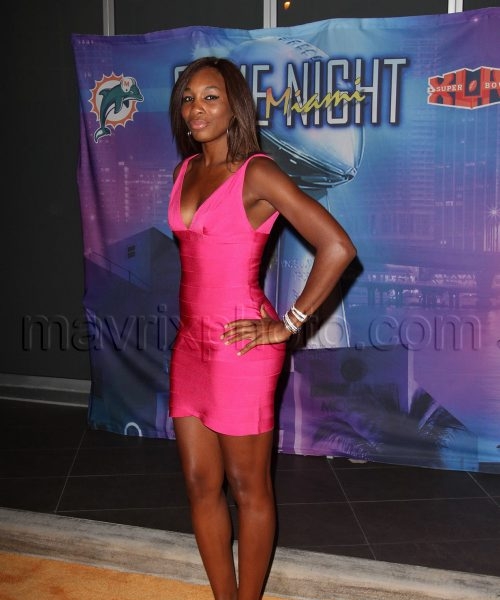 Venus Williams at the NFL Owners Party
You know what happens when you own part of a professional football team? You get invited to the NFL Owners Party before the Super Bowl! This year, the event was held at Viceroy Miami in Miami Beach, and Venus Williams decided to show up and make an appearance.
And what an appearance she made in that little hot pink number! That dress is super sexy, and it's more revealing than anything I've seen her in since we got pictures of her on the beach a while ago. Good for her! She's one of the nicest people in the biz, and I love seeing her look hot on the red carpet!