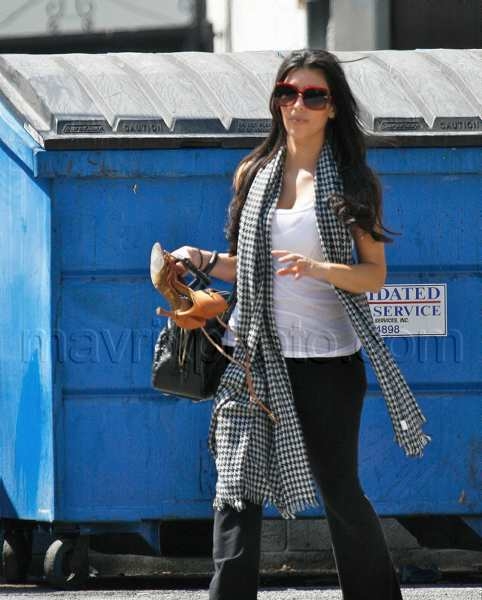 Kim Kardashian is an Elegant and Divine Creature
It doesn't matter how much Kim Kardashian practices for Dancing With the Stars, because Cloris Leachman has this thing in the bag. I guess she's trying to win anyway, because she was snapped leaving practice with her partner, Mark Ballas. Mark, by the way, looks more like somebody who fixes cars in Long Island than a dancer. Are those Adidas shell toes?
For the record, yes, that is a dumpster behind Kim. I'll leave you to draw your own conclusions and make your own jokes for that one.