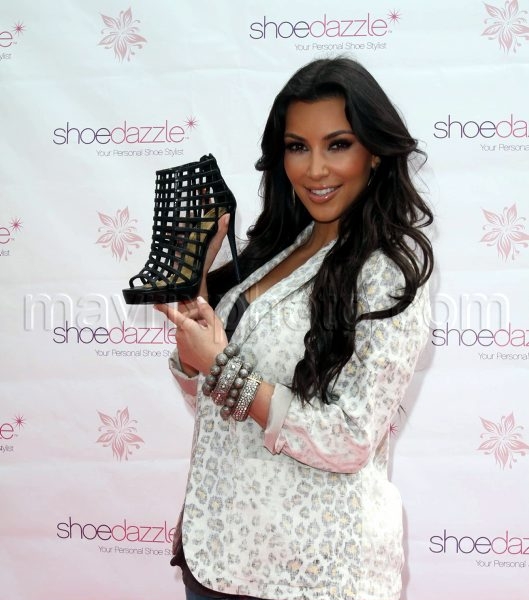 Kim Kardashian is Dazzled By ShoeDazzle
Dazzle is one of the greatest words in the English language, so I decided to use it twice in the headline. I wonder how many times I can say "dazzle" in this post — so far we're up to 4. ANYWAY!
Kim Kardashian celebrated ShoeDazzle's first birthday yesterday at the Hilton Bentley in Miami Beach. Those shoes are HOT — no wonder people are so psyched about them. After hitting the red carpet, Kim also signed autographs for fans at the pool —  how cool is that? She probably made their day!