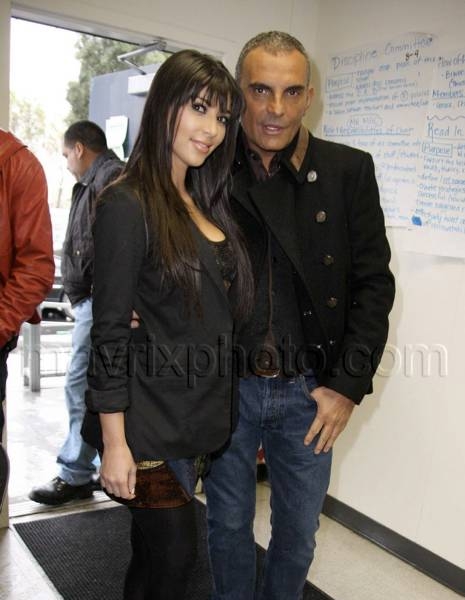 Kim Kardashian is in…Compton?!
Here's something I never thought I'd say, and I swear I'm not telling lies: Kim Kardashian spent the day in Compton. As in, Compton "tha hood" California. The place where rappers talk about drive-bys happening on a semi-regular basis.
Yeah, I know, I'm just as shocked as you are. I figured she'd be out shopping in Beverly Hills or something. But you know what? Good for her for caring about others!
She brought along designer Christian Audigier and the two visited Amino Locke 2 High School (even that sounds ghetto), and gave back to the community for the holidays. In addition to visiting with the kids, they provided goodie bags that included items like Apple laptop computers and Ed Hardy stuff. Not a bad haul, huh?