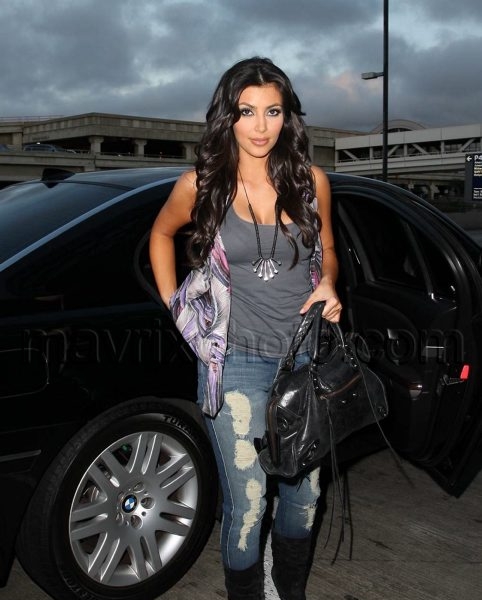 Kim Kardashian Leaves LA
Kim Kardashian caught a flight out of LA yesterday, which makes me wonder if she ever walks, bikes or drives anywhere. The last few times I've seen pictures of her, she's been at one airport or another heading somewhere outside of LA.
I know she has a Bentley…you'd think she'd want to drive it around more!