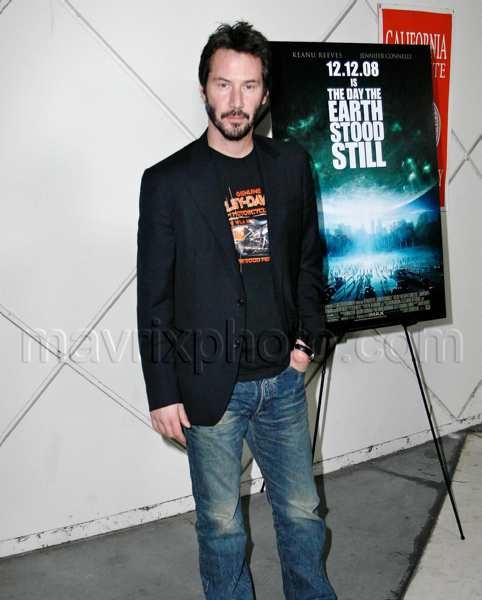 Keanu Reeves Talks Science
On Friday, Keanu Reeves attended a panel discussion and screening of his new film The Day the Earth Stood Still at Caltech in Pasadena, California. The discussion focused on how the science in the movie meshes with science in real life, which must have been an interesting conversation to have with Keanu.
When I think of famous people and science, I think of Ben Stein. Keanu Reeves? Not so much.