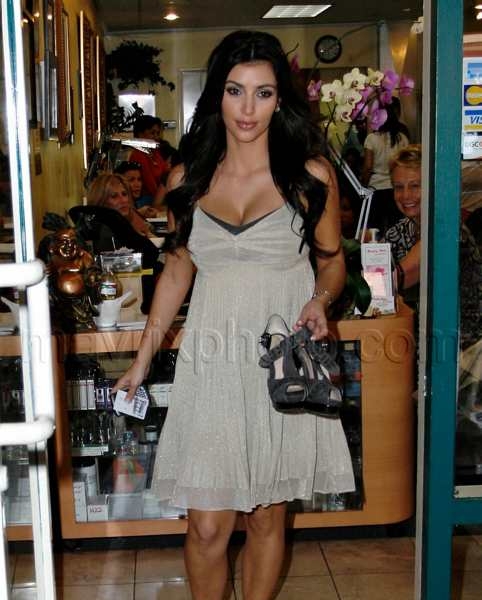 Kim Kardashian is, Like, Totally Not Fake You Guys
Right after Kim Kardashian was given the boot from Dancing with the Stars, she took to her blog to get herself right back into the spotlight. I'm telling you, this girl is practically her own PR machine. Anyway, she made a big deal about how she's never had plastic surgery of any kind, and blah, blah, blah. The pictures above are of Kim and her mom having a girl's day out at the salon.
Personally, I don't care about any of that. You know what I do care about? Miss Cloris Leachman! She has got to win DWTS. In her honor, I've been listening to Bon Jovi's Livin On A Prayer on repeat. Ohhhhhhh, Cloris, you're halfway there! Ohhhhhh, oh! Livin' on a prayer!