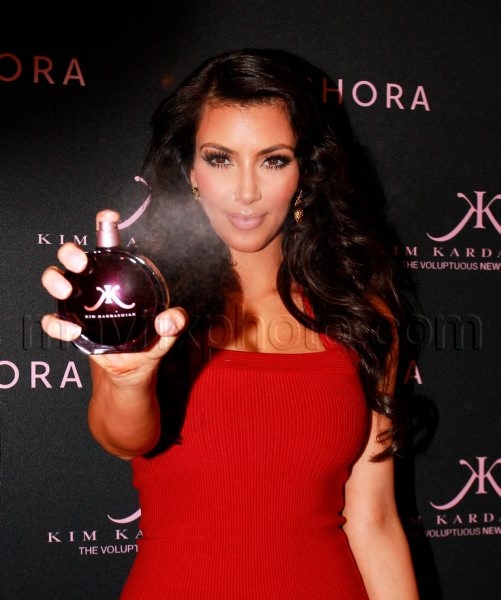 Kim Kardashian Promotes Her New Fragrance
Kim Kardashian looked stunning (as usual!) yesterday as she promoted her signature fragrance at Sephora in Miami Beach, Florida. The scent itself mixes notes that were chosen to reflect aspects of her personality, with jasmine, tuberose and gardenia evoking femininity, while tonka bean and sandalwood make up a softer side of the fragrance.
Want it? You're going to have to go to Sephora to try it out, because it's available exclusively there!