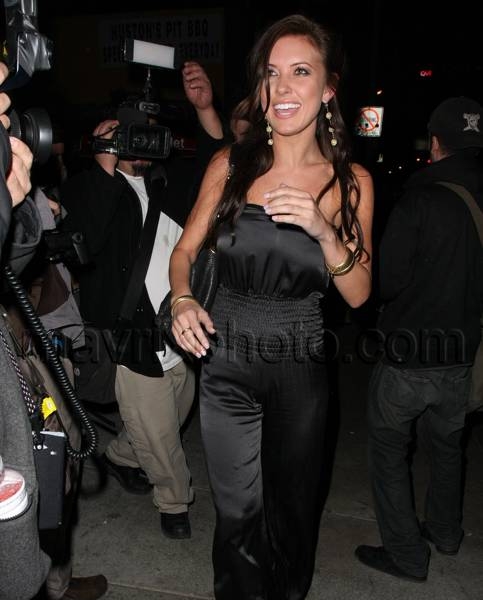 WTF Kind of Outfit is Audrina Patridge Wearing?
Oh hell no!
Is Audrina Patridge for real? Who wears a strapless (SATIN!!!) jumpsuit? And is that rouching I see around the middle?
I'm sick and sitting on my couch, covered with a blanket and cat hair, and even I realize that Audrina's outfit is subpar. And the shoes are just as bad as the jumpsuit! They look like they were designed by Shauna Sand back in 1995.