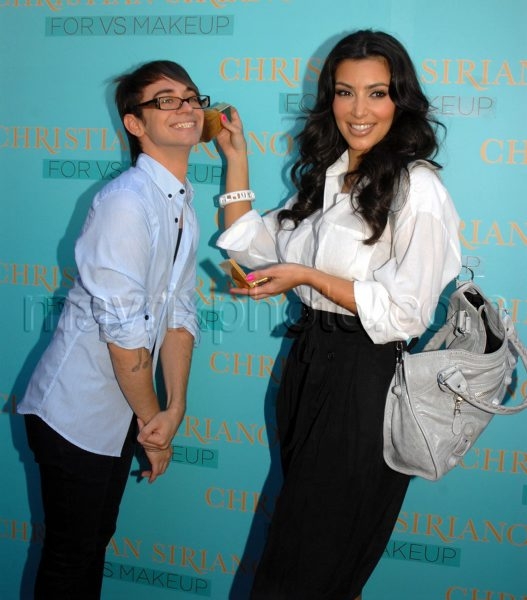 Kim Kardashian Supports Christian Siriano
Christian Siriano is arguably the best (and most entertaining) designer to come out of Project Runway, and it seems like he's been doing really well for himself since winning the competition. Yesterday was the launch party for Victoria Secret's VS Makeup Christian Siriano Collection at The Grove shopping center in Los Angeles, which is probably the biggest project he's ever been a part of. You know you've made it when Victoria's Secret comes calling! CHA-CHING!
Anyway, Kim Kardashian was kind enough to come out to support him. Not that I blame her, I'd want to be friends with Christian too. That guy is awesome.