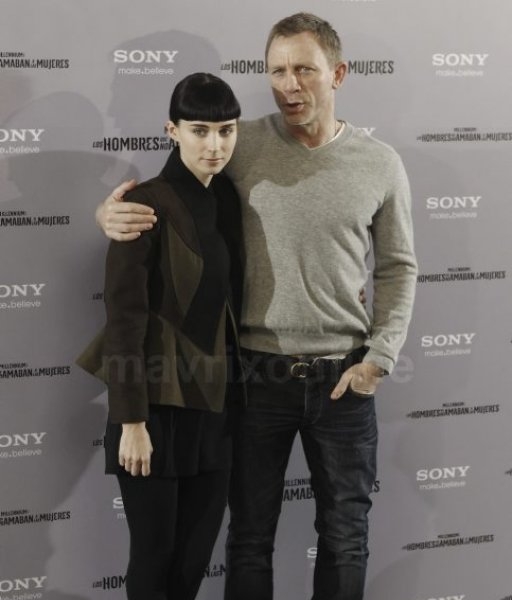 Daniel Craig & Rooney Mara Pose With David Fincher At Spanish Premiere Of Girl With A Dragon Tattoo
James Bond actor Daniel Craig left his Bond suit at home for the Spanish premiere of his new film The Girl With A Dragon Tattoo with costar Rooney Mara and the film's director David Fincher.
Rooney & Craig were both casually comfortable while executing a photo op before the Spanish screening of The Girl With A Dragon Tattoo at Villamagna Hotel in Madrid.
This is Rooney's first starring role and she seems to have taken to the leading lady keeping her overall look fresh and chic with minimal makeup and her hair pulled back, matching that with black tights, Mary Jane heels and a olive colored geometric print coat.
Due to the success of The Girl With The Dragon Tattoo film director David Fincher announced that he'll be filming the sequels to the film back-to-back so it looks like we'll be seeing a lot more of Daniel Craig and Rooney Mara posing for photos together.