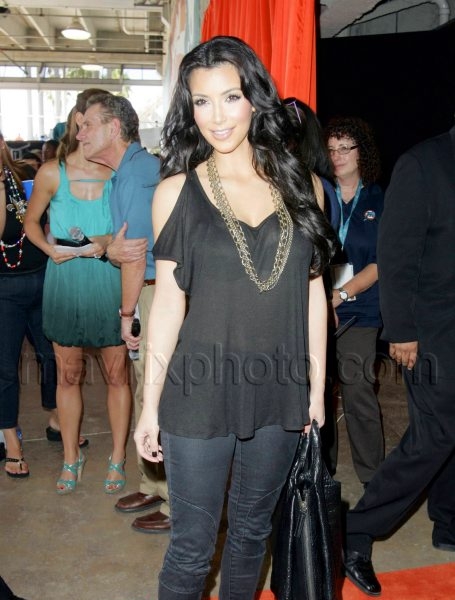 Kim Kardashian Works the Orange Carpet
Don't be surprised that Kim Kardashian was working the orange carpet earlier today at Land Shark Stadium before the Miami Dolphin's game.
Color me out of the loop, but who even knew that there was a red carpet event for a football game? That's some high-end business right there…but not entirely surprising, considering JLo, Marc Anthony and the Williams sisters are part owners of the team. It's high time somebody brought some glamor to football!
Think about it…soon, Brett Farve will be quarterbacking in Jimmy Choo's latest footwear. I bet if more footballers started playing in drag, viewership would go through the roof. If my slutty neighbor can wear hells anywhere, so can these guys. I'd love to see a 6'2″. 300 pound linebacker make a 60 yard punt return in 4″ heels. If that's not athleticism, I don't know what is.