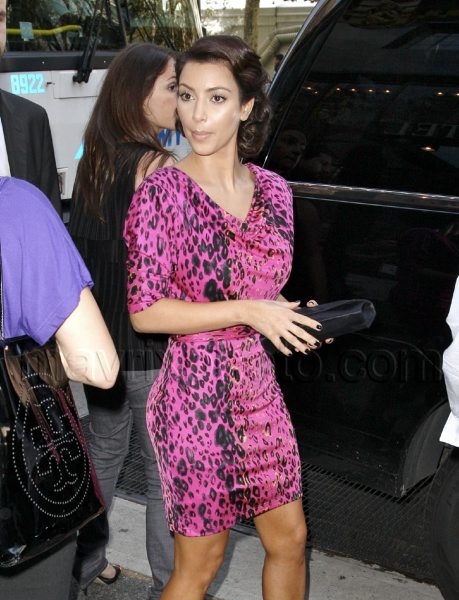 Kim Kardashian's Super Skinny Now!
Kim Kardashian scored a celebrity endorsement deal with Quick Trim a little while ago, and it looks like the product is working well for her. That, or she hired a small army of personal trainers (paid for by Quick Trim, perhaps?) and is no longer snarfing down fast food like it's the cure to cancer. You decide.
Regardless of how she did it, sister friend is looking good. Hungry, but good. Her waist looks like it's headed towards Dita Von Teese territory!