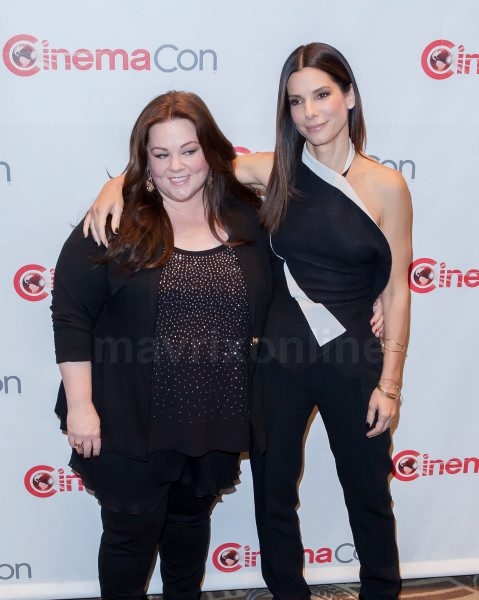 Sandra Bullock & Melissa McCarthy 2013 CinemaCon Vegas
Funny ladies Sandra Bullock and Melissa McCarthy made an appearance at the 2013 CinemaCon which was held at Caesars Palace Resort & Casino in Las Vegas.
Sandra and Melissa who both wore black, showed off their playful side as they posed for pictures while making funny faces.
The comedic duo are promoting their upcoming comedy "The Heat" which is slated for a June release.