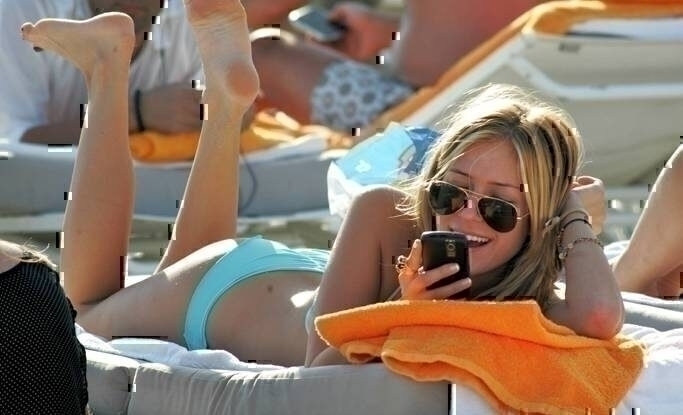 Kristin Cavallari in a Bikini
I spent today driving around town looking for a grocery store that sold prosciutto, sliding all over the icy roads. I passed no fewer than five accidents on my way home…it's like Old Man Winter is blowing right on Pittsburgh or something.
So, when I saw these pics of Kristin Cavallari bouncing around South Beach wearing a Maya Swimwear bikini, I was more than a little jealous. Hell, I'm still jealous. All day I've been looking at nothing but celebrities on the beach, except the times when I was trying to look through my frosty ass windshield.
It doesn't help that Kristin looks absolutely amazing, either.