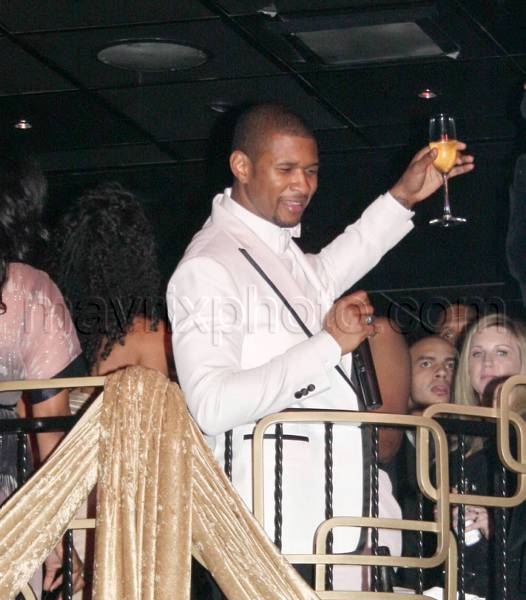 MavrixOnline Exclusive: Usher at Bank
It seems like a ton of celebrities were working last night, hosting parties at all the major nightclubs in all the major cities in America. Personally, I prefer to get drunk and make bad decisions on New Year's Eve, but to each their own.
Anyway, Usher and Tameka were playing host at Bank night club at the Bellagio in Las Vegas and we got some exclusive pictures of things as they went down. Usher gave a toast to the crowd, and then performed for everyone.