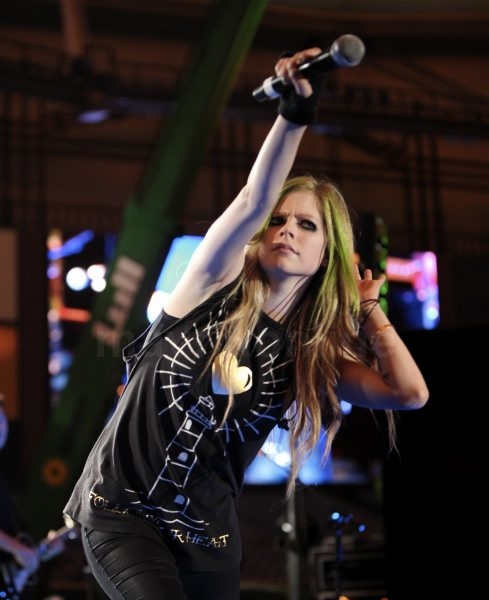 Avril Lavigne Plays For Tampa Bay Rays
Pop-punk star, Avril Lavigne performs live in concert at Tropicana Field following the Tampa Bay Rays vs Cleveland Indians baseball game.
The concert is part of the Rays popular Summer Concert Series presented by Hess Express as part of Rays Saturday Nights presented by Bright House Sports Network. Lavigne took time out of her busy schedule yesterday to relax on the beach in the Bahamas for a few hours before her live show at Atlantis Paradise Island before flying to St. Petersburg FL today for her most recent concert.