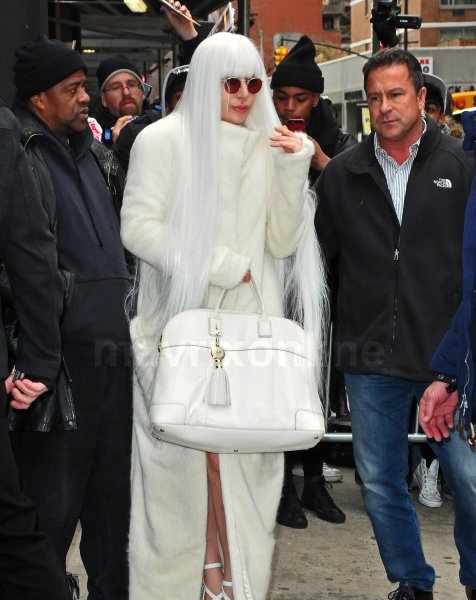 Lady Gaga at Roseland Ballroom in NYC
Lady Gaga arrives at Roseland Ballroom in NYC where she is performing until April 7th.
The 28 year old artist, who celebrated her birthday last Friday while performing at the Roseland Ballroom, is seen wearing four of her eccentric ensembles which included a floral puffy mini-dress, florescent green extensions paired off with a black sequenced pant suit that showed off a black lace bra, a black leather jacket over a glitter bra with bikini bottoms, fishnet stockings and high platform ankle boots, and a sheer pink trench coat paired off with tan high heels.
Gaga was met by fans waiting for a chance to catch a glimpse of their idol.