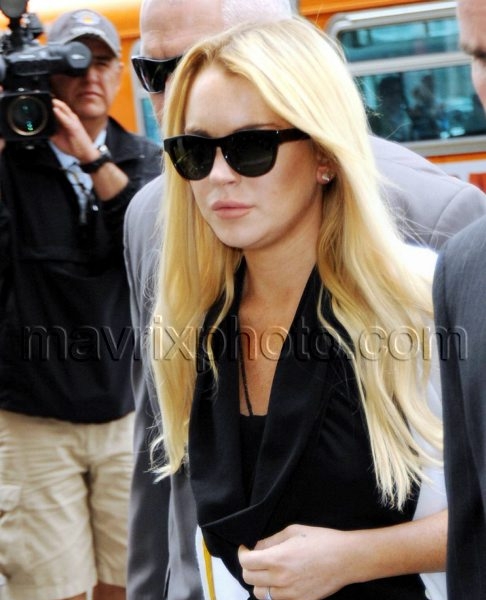 Lilo Sentenced to Jail
Seems like Lindsay Lohan didn't catch a break this time.  With sister Ali in tow Lindsay was seen looking sad as she left a Beverly Hills municipal court after being sentenced to 90 days in jail and a 90-day inpatient rehab program to follow, a ruling given to the 24-year-old after she violated probation on a three-year-old drink driving arrest.
Lindsay wore a modest black outfit for her big event and reportedly said to the judge while holding back tears after hearing her fate, 'I'm not taking this as a joke, it's my life, it's my career, something I've worked for my entire life…I wasn't missing classes just to hang out and do anything. I was working.'
And on top of everything the blonde starlet whose nightlife and rule-breaking reputation seems to have eclipsed her acting career was hit with another blow.  Apparently as Lindsay made her way in to court she was served with a civil lawsuit that claims she owes a Los Angeles boutique $17,000 for past purchases of clothing and accessories!