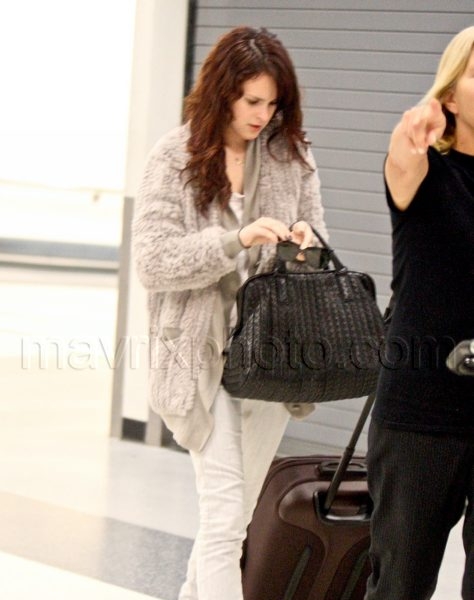 MavrixOnline Exclusive: Rumer Willis!
Rumer Willis got into LAX yesterday, and she got off the plane sporting long, reddish hair. I'm a member of the all or nothing team, and I think she would have been better suited going really red or keeping the dark brown…this in between nonsense is kind of mousy looking. On the bright side, at least she didn't go blond again — that really wasn't a good look for her.
Still, her 'do is a little raggedy. I'm half expecting a bird or something to fly out of there, and the purse and oversize sweater make her look like one of the bag ladies that hang around 7/11 late at night, checking the sidewalk for half-smoked cigarette butts.