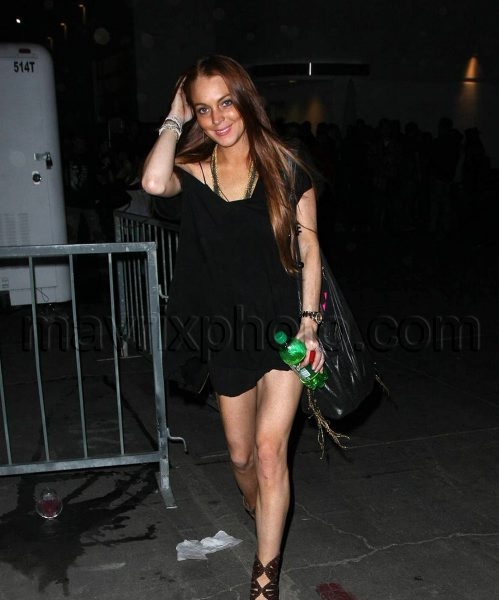 Lindsay Lohan at the Incubus Concert
First of all, sorry for the slow posting the last few days…things are going to start picking up again, so make sure you come back often to see what your favorite celebs are doing!
We're kicking off today with Lindsay Lohan at the Incubus concert at the Hollywood Bowl. She was spotted drinking a bottle of Mountain Dew, which brings be back to my high school days. My drink of choice back then was Mountain Dew mixed with whatever cheap vodka my friends could swipe from their parents without being caught — we called them Dewdrivers, and they were awesome. The delicious scent of Mountain Dew masked the booze quite nicely, and to the best of my knowledge, none of us ever got caught. Sneaky!
You know, not that I'm suggesting that that's what Lindsay was trying to do or anything. I'm just saying.
In other Lohan news, she's reportedly started up a new business venture with her Sevin Nyne partner, Kristi Kaylor. Their new  company is called Unforgettable Productions, and is said to have several projects lined up (including a show about the fashion world, a game show called That's What Friends Are For and a docu-cause show relating to an as yet unidentified charity). Looks like she's getting her career back in order!