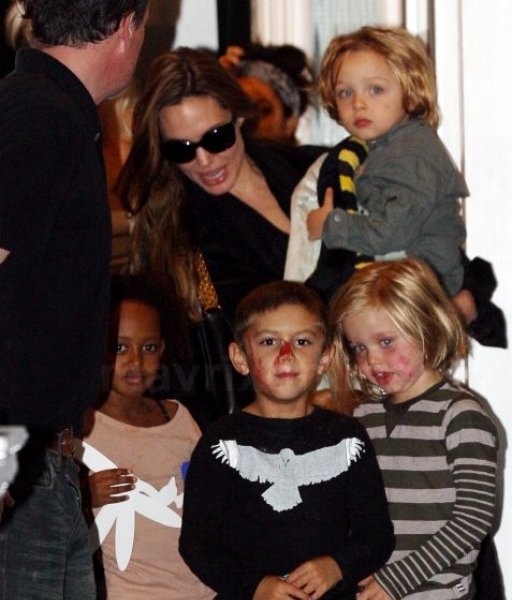 Angelina Jolie Totes Children To London Playdate At Gwen Stefani's Home
When you're one of the most famous American's living in London with a brood of children and you have to get them out of the house?
Angelina Jolie apparently called up superstar fashionista and rockstar Gwen Stefani and made a playmate for their kids.
Angelina is typically buttoned up and chic looking as Gwen appears to have a much more rock 'n roll, t-shirt with pulled back hair look going on.  For being totally dressed down, Gwen is really working it.
The superstar children, with painted faces seem to enjoy doing all the same things as every other child does.  The only difference is that they get to do it an on exceptionally grander scale, and for that, even I'm jealous.