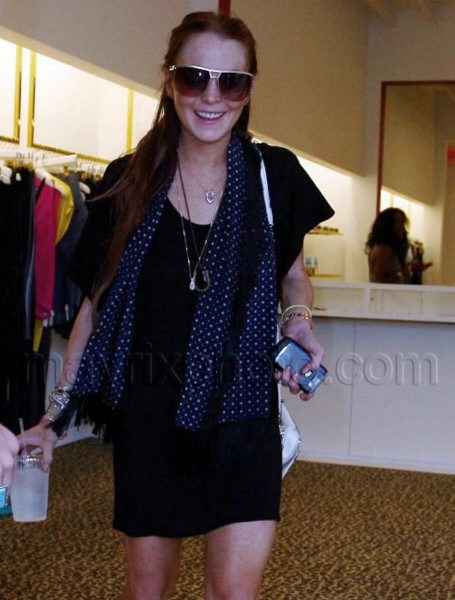 Lindsay Lohan in a LBD
Lindsay Lohan was in a pretty good mood the other day as she left a boutique — when's the last time she smiled for photos she wasn't being paid to have taken? If I were wearing that navy blue/black combo, I'm not sure I'd be quite that happy. Even the little black dress looks kind of sad.
In other news, it's been TWO WEEKS since my last La Lohan post! That's got to be some kind of celebrity blogging record, right? Oh Linds, how we've missed you!