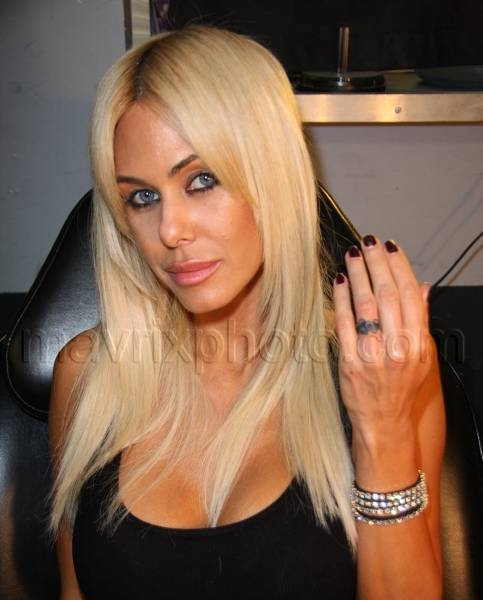 MavrixOnline Exclusive: Shauna Sand is Single!
Look out, boys…Shauna Sand is single again! Shauna Sand-Lamas puts an end to her marriage to Romain Chavent once and for all.  Her wedding finger tattoo of her ex-husbands name was covered up by two hearts joined, connecting together.   She is moving on her life and has ended her back and forth volatile relationship with Romain for good.  Shauna says,
"The tattoo signifies two pure, complete hearts joined together to share their love.  By covering the tattoo it is a way of closing this chapter and moving onto bigger and better relationships.  When I look at the heart tattoo, it inspires me to stay strong and know one day I will find the right person that is worthy of my heart, soul and love."
Good for her!