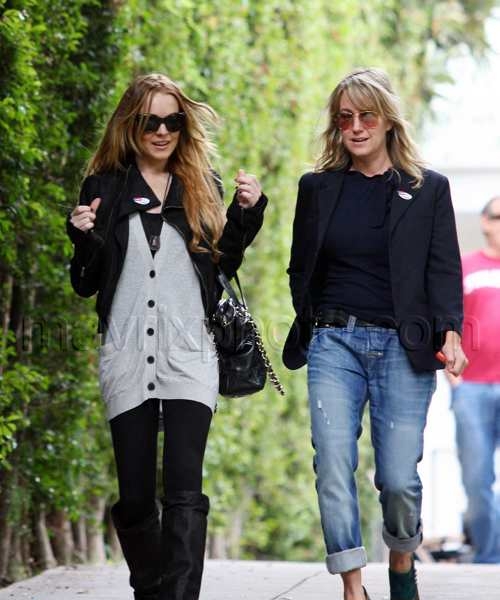 Lindsay Lohan Voted Yesterday
Lindsay Lohan voted yesterday, and she even wore one of those "I Voted" stickers on her jacket. As you probably know by now, Barack Obama is the new POTUS. What you may not know is that Prop 8 has passed, which adds an amendment to the California State Constitution defining marriage as something between a man and a woman (exclusively).
I know this isn't a political blog, but it's a sad day in America when discrimination gets written into law. Obama has proven that we as a people have come pretty far—unfortunately, we still have a long way to go.