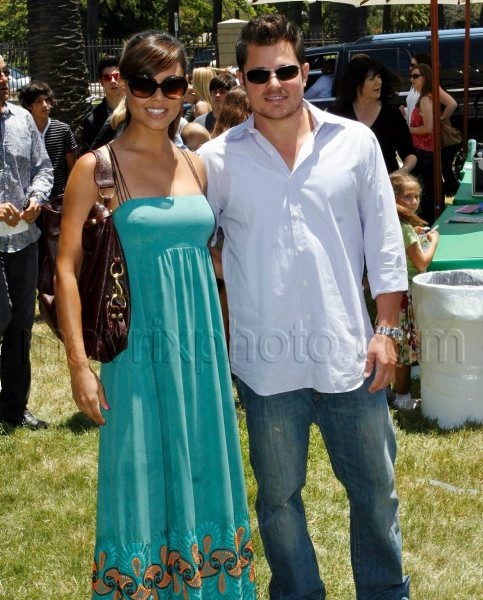 Nick Lachey and Vanessa Minnillo Are OVER
Get your tissues ready, because you're about to get the Steel Magnolias sobbing going…Nick Lachey and Vanessa Minnillo have broken up!
The greatest romance of our generation began shortly after Lachey and Jessica Simpson got divorced. Minnillo had just gotten out of a 3-year relationship with Derek Jeter (who is now rumored to be with Kate Hudson, after previously being linked to Madonna. As far a sloppy seconds go, Minnillo is in pretty good company). Sadly, after several months of speculating that there was trouble in paradise, the couple has agreed to split. Here's what Minnillo's rep had to say:
"They have amicably split up but remain good friends who still greatly care for one another."
Like the Hilary Duff song, they're SO YESTERDAY. I wonder who will be the first to move on, and with whom? Rebound Watch '09 has officially begun!