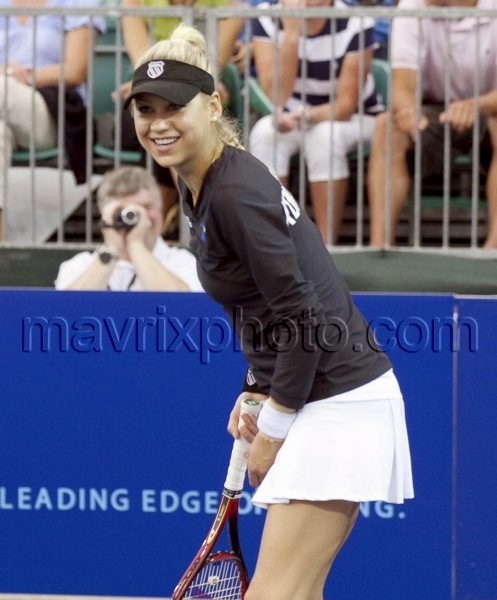 Lobster Looser
Despite losing the match, Anna Kournikova was all smiles during the St. Louis Aces vs The Boston Lobsters in Boston yesterday.
In other news, Anna's beau, Enrique has been in the news lately for threatening to jet ski naked…. local police has warned him against doing his as it will result in arrest, but a promise is a promise and that's what he made when he made a bet on the world cup.
Wonder if that's why Anna is still smiling despite the loss?