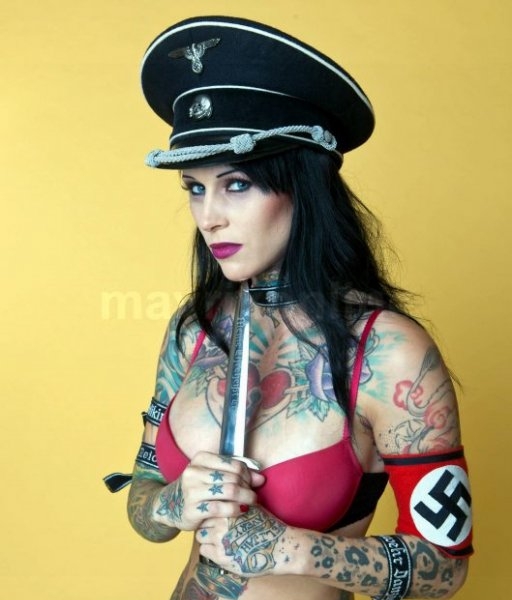 New Bombshell For Michelle 'Bombshell' McGee In The Form Of Raunchy Sex Tape
Michelle "Bombshell" McGee's sordid ways were first brought to the limelight last year when news broke that she had been carrying on an extramarital affair with reality TV star and husband to Sandra Bullock, Jesse James.
Now she's back in the news and according to sources, the tattooed minx will is the focus of two sex tapes, one featuring a tattooed man and the other a tattooed woman.
The film is said to be in the hands of the same porn distributor as the infamous "1 Night In Paris," Red Light District. However, this double feature will have to be heavily edited before it can be released as a double feature.
Sources say that there's stuff on that sex tape that Red Light District is considering not releasing it due to legalities. Hmmm, makes you really wonder what's "Bombshell" did on there that's so heinous a porn company won't even release it.