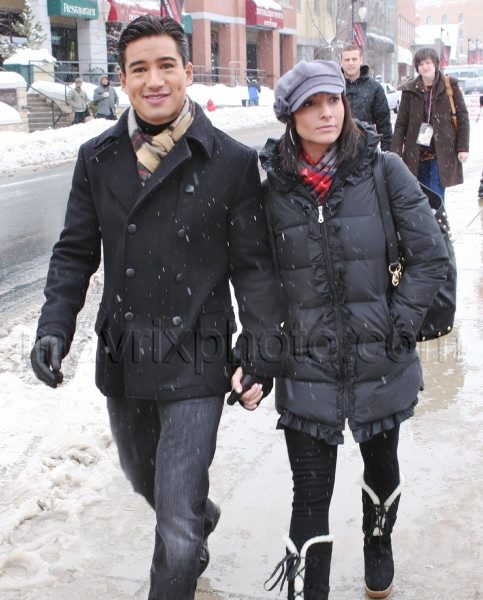 Mario Lopez Hits Sundance
Park City, Utah is loaded with celebrities right now for the Sundance Film Festival, and yesterday our cameras caught Mario Lopez and Courtney Mazza on Main Street. I look at how he's dressed in these pictures, and one word comes to mind: smooth. He's got a smooth, effortless style and I totally dig it.
Judging by the way Courtney is holding his hand, she digs it too!