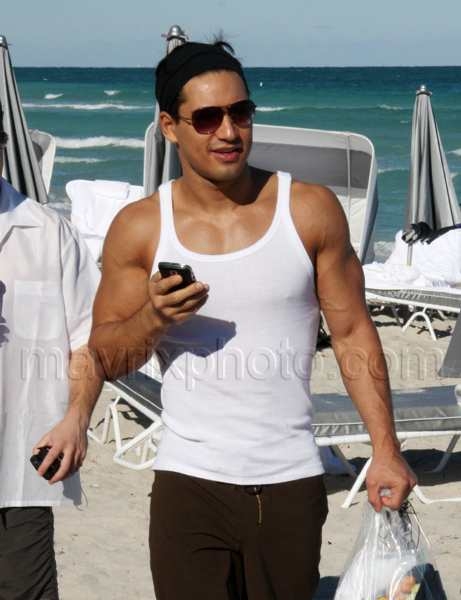 Mario Lopez is Pretty Damn Sexy
Is it hot in here? Because I feel like we need to turn up the A.C. (A.C. Slater, that is.) Hiyo! I'll be here all week, folks. Remember to tip your waiter.
Mario Lopez decided to hit the beach after working out yesterday, and I'm so happy he did. He could be the dumbest guy on earth, but he's so nice to look at. Under normal circumstances, I wouldn't condone such blatant tank top wearing, but for Mario it's okay. In fact, he could go shirtless and I really wouldn't mind.