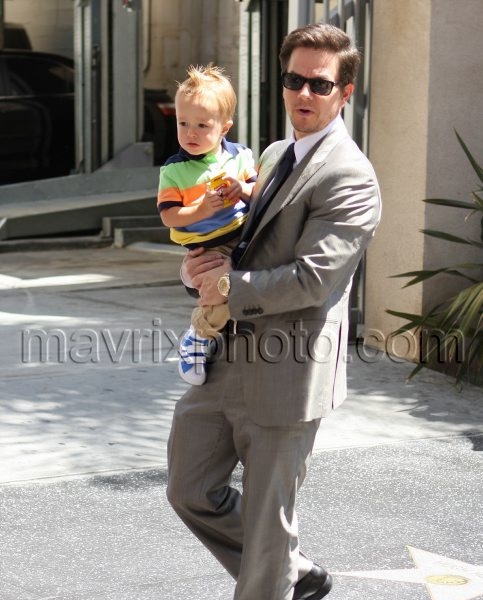 Mark Wahlberg Is A Star
Actor and producer Mark Wahlberg has come a long way from his early days as a tough-guy rapper/hunky Calvin Klein underwear model and today Hollywood paid tribute to the Oscar-nominated actor by honoring him with a star on the Hollywood Walk of Fame.
39-year-old Wahlberg was joined at the Hollywood Boulevard event by his family, beautiful wife Rhea Durham and their four children Ella Rae, Michael, Brendan and baby Grace.
Before the "Entourage" producer took the the podium he was introduced by his "The Other Guys" co-star Will Ferrell who said, "I first became a fan of Mark's when I bought his workout video. And I love all your 'Bourne' movies," jokingly referring to the Matt Damon series.
Being the sentimental family he is Mark made a point to thank his family saying, "I love my family…my kids are actually sitting through this, and so far they're, I know they'd rather being playing at the park or going to the toy store."
Sentiment aside, soon we'll be able to see Mark's sillier side as Columbia Pictures' action comedy "The Other Guys" hits cinemas on August 6th.