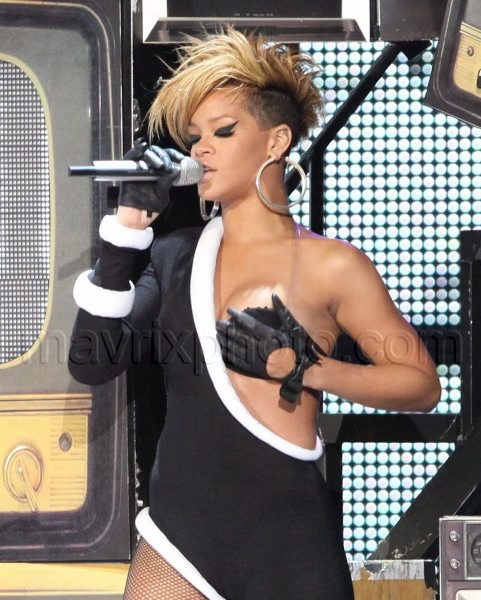 Rihanna's Performance at Pepsi's Super Bowl Fan Jam
Rihanna performed live in concert last night at Pepsi's Super Bowl Fan Jam in South Beach, Florida.  Did you see the show? She took to the stage in a futuristic catsuit and fishnet tights — super hot!
Plus, it looked like halfway through the performance her earpiece stopped working. Still, Rihanna totally killed the performance, even though it's likely she couldn't hear herself at all. If that's not the sign of a true pro, I don't know what is!