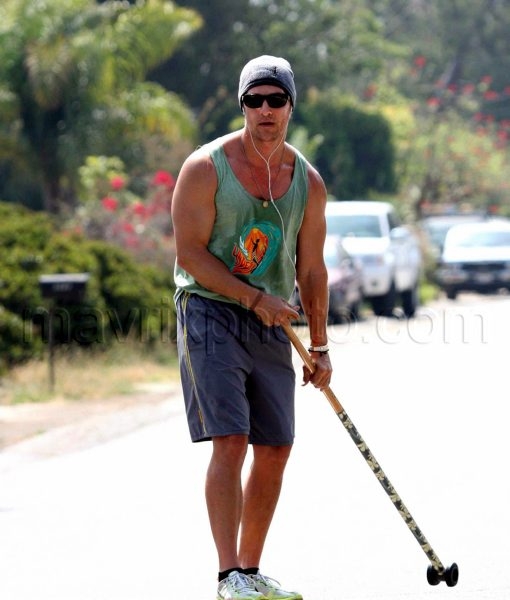 Matthew McConaughey Has Too Many Clothes On
Matthew McConaughey is constantly being photographed without his shirt on, and I was a pretty big fan of the way he did business. But now he has to go and throw a wrench in everything by wearing a tank top (of all things!) while skateboarding in Malibu today. And don't even get me started on the beanie hat. WTF?!
Guys should never, ever wear tank tops. They're not cute, they're grimy…especially all sweaty like that.