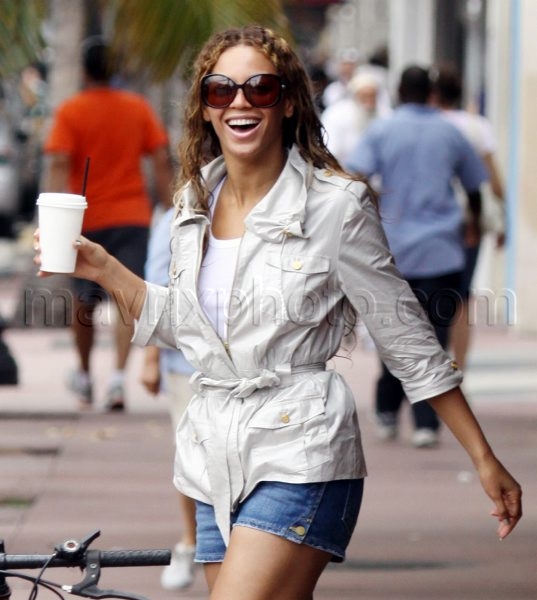 MavrixOnline Exclusive: Beyonce At Cheese Burger Baby!
Believe it or not, Beyonce is just like us…she loves her some burgers! And get this: she even got them herself, instead of sending an assistant or member of her entourage. Who'd have thought?
Beyonce left her luxury beachfront hotel and headed off to Cheese Burger Baby before catching a flight on a private jet. She even made time to sign autographs for some very happy fans, which kind of puts to rest the rumors that she's a major diva. I mean, divas just don't do that kind of thing, right? The singer and her traveling companions ordered a 6 pack of baby cheeseburgers, 2 hamburgers and 2 cheeseburgers.
I've never heard of Baby Burger before (maybe it's a Florida thing?), but the joint must be pretty tasty if it attracts such high profile celebs!