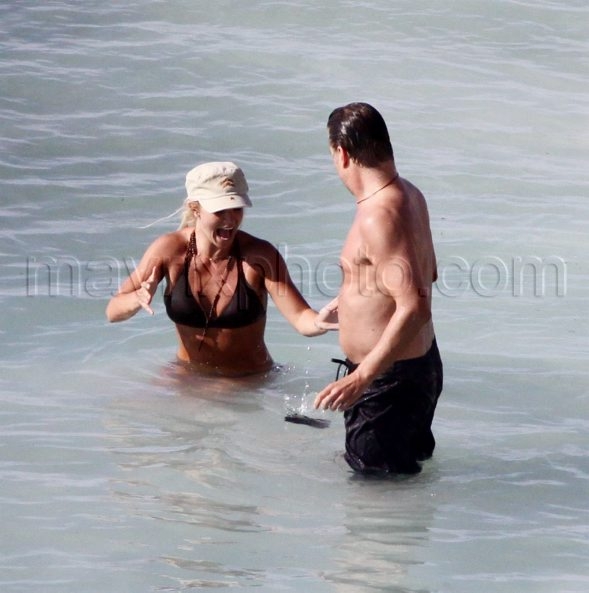 MavrixOnline Exclusive: Britney Spears and Jason Trawick
Here are some more exclusive pictures of Britney Spears and Jason Trawick in the Caribbean, courtesy of the Mavrix Photo team. In case you haven't read any of my previous posts about Brit Brit in the last week or so, Jason is her agent/reported boyfriend. It looks like the two of them are really having a good time, which is awesome because Britney totally deserves a vacation. She's had a ridiculously big year, and I'm sure she could use the R&R time.
Also, I know Jason sort of looks like Billy Baldwin in these photos, but he's really one of the cutest guys I've seen in a while. If you don't believe me, click here. If you still don't think that Jason is adorable, you've got issues.