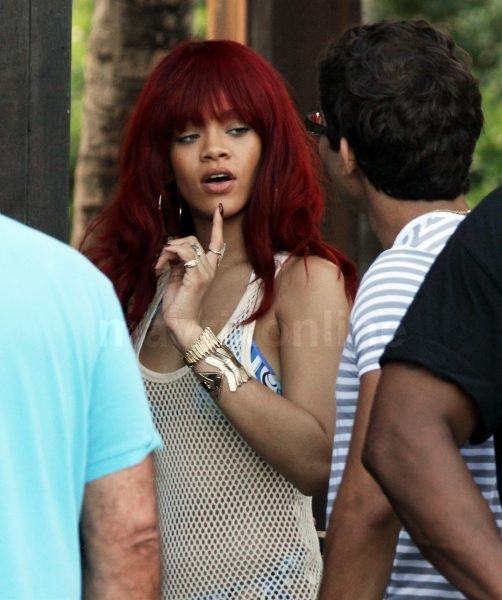 Rihanna Lets Her Hair Down
Rihanna was spotted doing a little R&R yesterday in Miami during a short break in her tour. Fresh off the plant for Atlanta, red headed Riri (who looked dropped dead gorgeous without a scrap of makeup!) chilled at the hotel's beachfront bar with a pal wearing a bikini and a sexy see-through dress.
Flanked by 2 personal security guards, the singer had a few drinks, chatted to some fans, some who wanted to show off their ink to the star, and even took a photo of two with some.
Rihanna is performing later tonight in South Florida… hope that Tequila yesterday didn't come back to bite this morning!