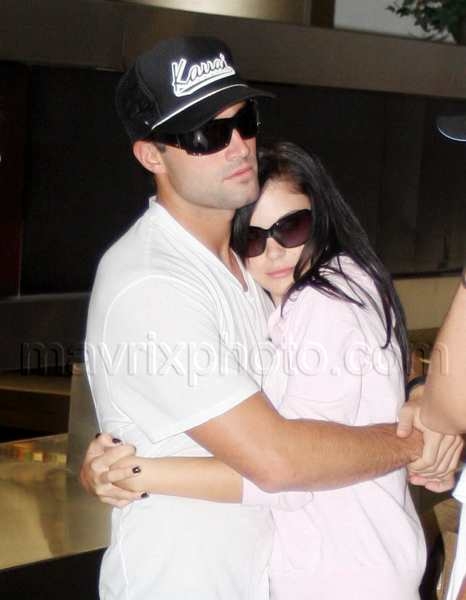 MavrixOnline Exclusive: Brody Jenner
We're just full of exclusive content today (I have a couple more up my sleeve, that I'll be posting later). This time, it's Brody Jenner and his uber-hot girlfriend Jayde Nicole. For those of you who live under a rock and don't know who she is, Jayde is the 2008 Playmate of the Year. The couple are in town for that big resort reopening, and our cameras caught up with them at the airport.
You know how you can tell that Brody's parents raised him the right way? By the way that he carries Jayde's bags. When you don't have to lift anything heavy around your boyfriend, you know you've picked yourself a good one!