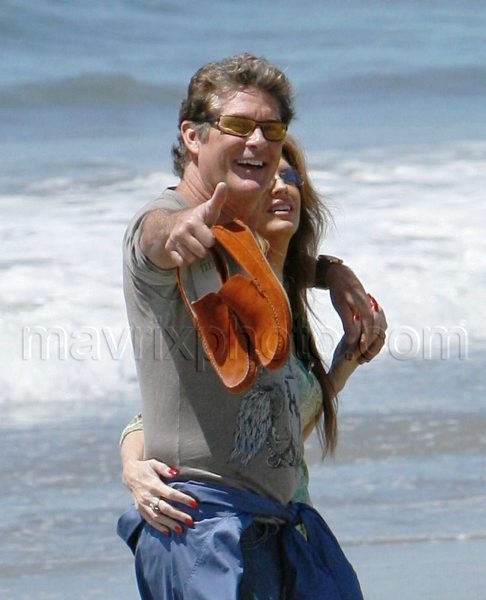 MavrixOnline Exclusive: David Hasselhoff!
Despite having some not-so-nice (and probably untrue) things said about him in the media recently, David Hasselhoff hit the beach earlier today and looked pretty damn good! He even changed the color of his Hush Puppies for the occasion…be still my heart!
The Hoff and his girlfriend, celebrity hypnotist Kimberly Stevens, celebrated Cinco de Mayo by walking the beaches of Santa Barbara. I've decided I like them as a couple — they're really cute together.