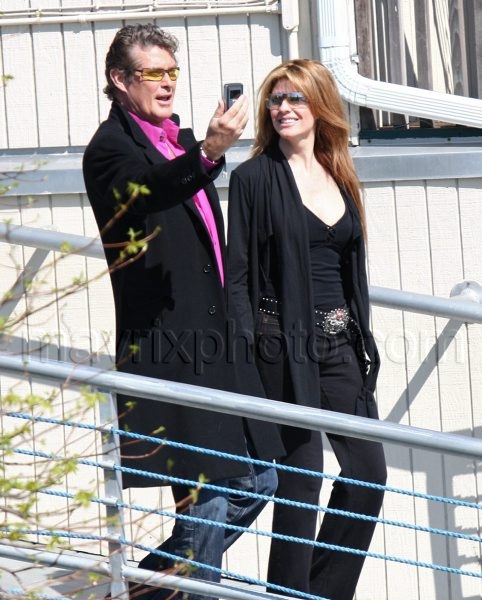 David Hasselhoff Alcohol Poisoning?
According to reports David Hasselhoff was admitted to hospital with alcohol poisoning on Saturday  after his daughter Hayley, 16, found him unconscious at his Encino, California home.
A few days prior to this incident we caught up with The Hoff and his new girlfriend, celebrity hypnotist Kim Stevens in Seattle this week and all was fine. The couple took a sea plane sightseeing trip (which took off in view of the Seattle Space Needle), took photo's of a Goose that they seemed very fond of and lunch followed  at Ivars.
Feel better soon Hoff!