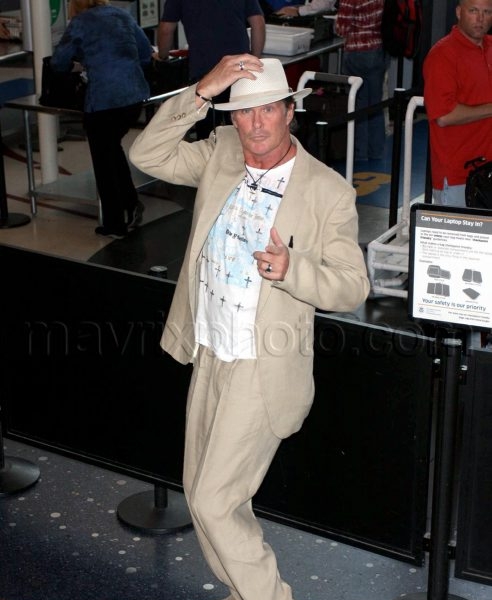 MavrixOnline Exclusive: David Hasselhoff!
David Hasselhoff headed at LAX today to catch a flight out of town. After showing his ID and boarding pass, he had to ask one of the TSA people if he needed to remove all his jewelry before going through…which cracks me up for some inexplicable reason. I guess the thought of him wearing so much jewelry kind of makes me smile.
In other news, check out his traveling suit! Is that a fedora?! LOVE IT!