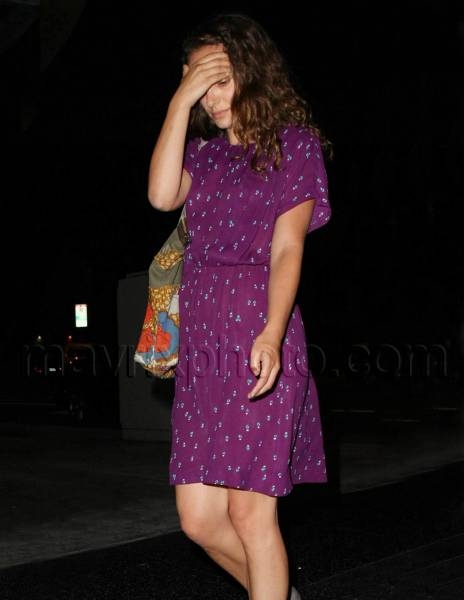 Natalie Portman is Camera Shy
Natalie Portman went out with friends in Hollywood last night, and she wasn't too keen on having her picture taken. Mabye she's embarrassed about those rumors of her reported affair with Sean Penn? I know I would be.
Natalie is currently working on a supernatural thriller movie, The Black Swan. It's set in the NYC ballet, and even though I hate everything having to do with dancing, I know I'm going to see that movie the day it comes out. Even though she may (or may not) have hooked up with a married man, I'm a huge fan of her work.