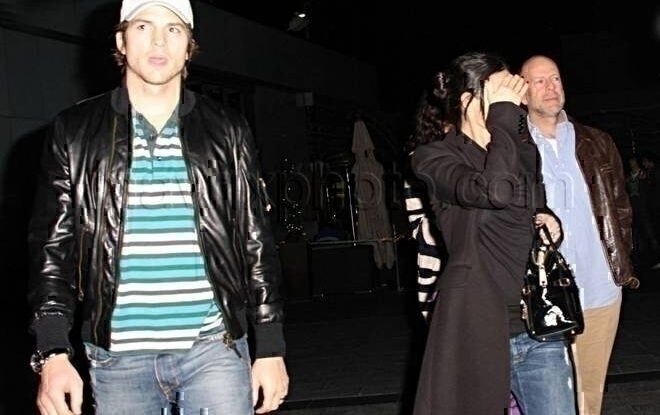 MavrixOnline Exclusive: Demi, Ashton and Bruce Willis
It was family date night for exes Demi Moore and Bruce Willis the other night in Century City, California…except instead of just going with each other, they brought their other significant others. Demi brought Ashton (who she hid behind) and Bruce brought his girlfriend, Emma Heming.
Modern love is crazy, isn't it?