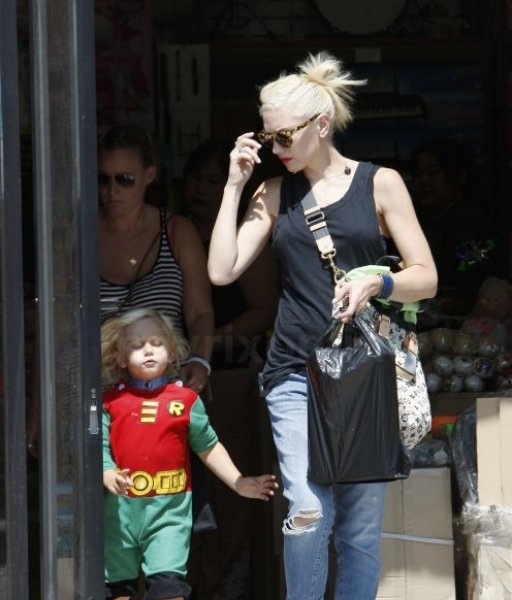 Gwen Stefani's Birthday Treat For Zuma
Gwen Stefani takes her son Zuma shopping on his birthday in downtown LA.
Zuma, who turned three yesterday, wore an adorable Robin costume for the trip. Can you say cute?!
Ok so what I really want to know is how Gwen always manages to look so impeccable! Does she have a team of stylists every morning who work diligently to make her look so good? Or is she just blessed with great taste, perfect style choice and natural beauty? I am going with the latter.
Happy birthday Zuma!