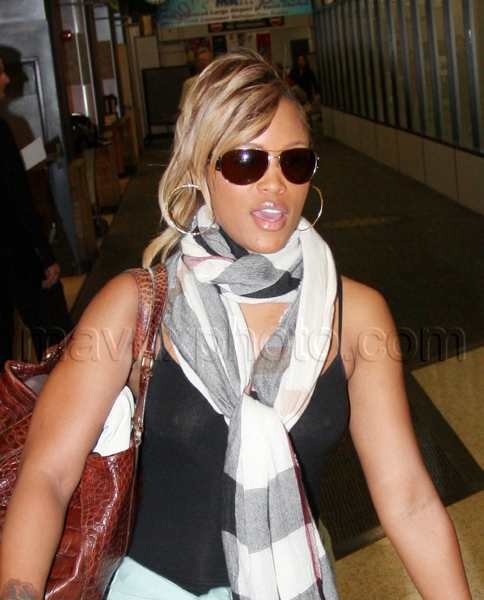 MavrixOnline Exclusive: Eve
Eve arrived at the Miami International Airport yesterday, she flew in to attend the grand re-opening of the Fountainbleu Hotel, South Florida's largest resort. The resort recently blew $5 million on renovations.
I have to give it to her, Eve is looking pretty damn good. She just turned 30 a few days ago, and she looks the same as she ever has. I don't know if I really dig the Flock of Seagulls hairdo she's working, but other than that she looks great.