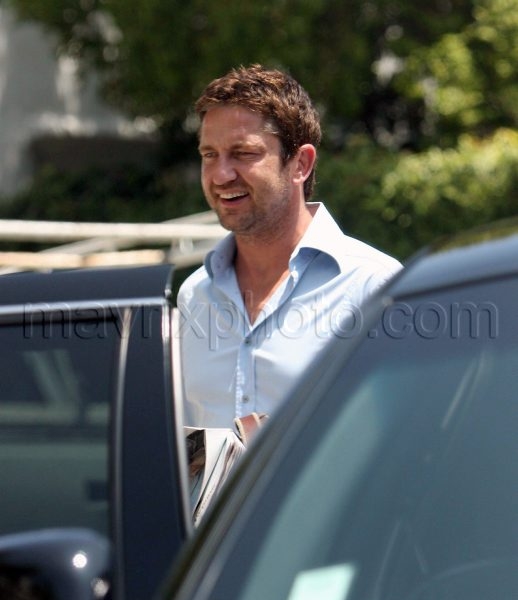 MavrixOnline Exclusive: Gerard Butler
Gerard Butler had a business meeting at somebody's house yesterday, and he came and went in style…in a limo! I don't really want to be a celebrity or anything, but there are some serious perks that come with the job. Celebs get free stuff shoved down their throats all the time, they get access to those 007-esque black Amex cards and they get driven anywhere they want to go (which is actually something I could use, considering my driving record).
On second thought, maybe I do want to be a celebrity after all.