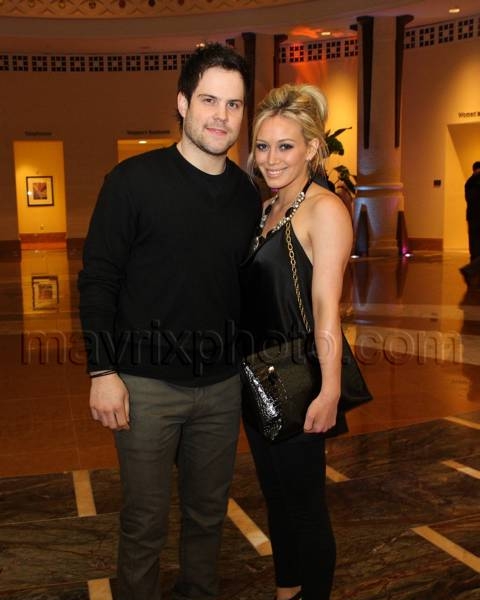 MavrixOnline Exclusive: Hilary Duff and Mike Comrie
Over the weekend, Hilary Duff and boyfriend Mike Comrie attended the MJCI Celebration at Atlantis that followed the second day of the Michael Jordan Celebrity Invitational Golf Tournament held at the luxurious One and Only Ocean Club Golf Course on Paradise Island.
Who knew that Hilary's boyfriend was such a hot piece? Why haven't we seen more of him? Hilary doesn't look too shabby herself. She's got a new TV show coming out about being a young lawyer, and I'm really interested in scoping it out. It's been awhile since a show like Ally McBeal has been on, and I REALLY loved Ally.
Other celebs in attendance included Boris Becker, Sharley Kerssenberg, Michael Jordan, Alex Rodriguez, Derek Jeter, Gabrielle Union, Ashanti, Crystle Stewart (Miss America), Brian Baumgardner and Adrian Young.