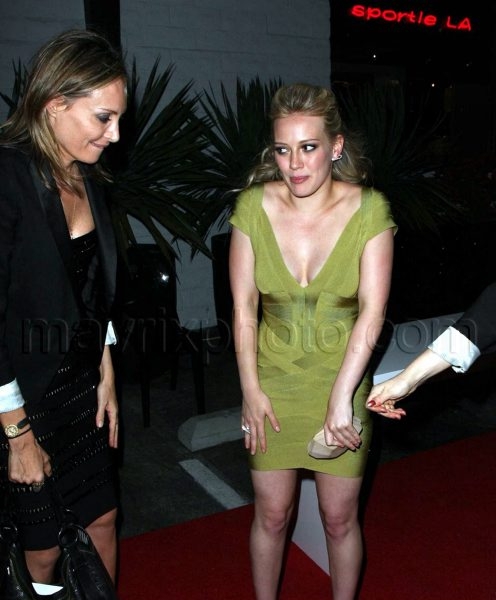 MavrixOnline Exclusive: Hilary Duff!
Hilary Duff hosted an event last night at the Live store on Sunset Blvd. Her dress is actually kind of cute, but I don't know what's going on with her posture in these photos. Shoulders back, Duffster!
She's got some new stuff coming out that I'm pretty psyched about: first, there's the 1/2 hour lawyer comedy show Barely Legal, which is supposed to be based on a true story. She's also set to star in Bonnie and Clyde, an indie movie about…wait for it…Bonnie and Clyde. Plus, she's also going to play a teenager with a booze hound mother in Provinces of the Night. I can't wait to see her stretch her acting legs!